Contact REALTY NEW ENGLAND
Please understand that our job is to make sure you have all the information you need at the time you need it. Feel free to contact our team at any time:
If you're a real estate professional interested in finding out more about our brokerage, Please visit our agent only site by clicking here for more info!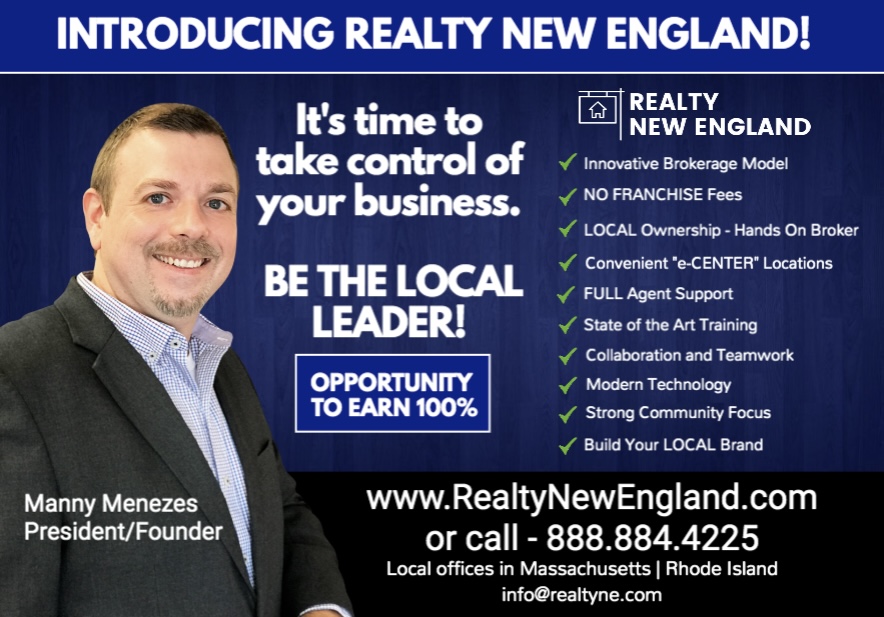 Call:
(508) 639.5223

Email:
[email protected]

Offices Located in MA and RI

Main Office:
REALTY NEW ENGLAND
309 Taunton Ave, Suite 6
Seekonk MA 02771

Satellite Offices:
Cranston, RI
Greater Lowell, MA (coming soon)
Have a Question or Want a Free Market Report?
Please fill out the form below and we'll get back to you as quickly as we can!